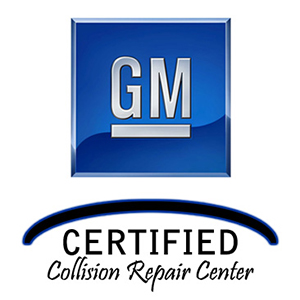 GM Certified Collision Repair Center
GM Collision Repair Center for GMC, Buick, Cadillac and Chevrolet
Your GM car, truck or SUV can all be repaired here at Yach's Body and Custom! Our technicians have the training and access to repair methods recommended by the manufacturer. We have invested in the facility, tools and equipment to make aluminum repairs which require a separate space and training from traditional steel-bodied repairs.
Your technicians recommend the use of genuine GM parts which are designed for fit and function. Aftermarket parts are not tested for your vehicle model which can result in poor performance and reduced durability if your vehicle has a secondary accident.
Your safety is our top priority which is why we use the latest repair methods from GM
We offer our customers a limited lifetime warranty on all our workmanship
For more information on the GM Certified Collision Repair program, click here.